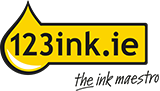 Over 300,000 clients!
Nationwide delivery from €2.95 (max €3.95)
Hand Sanitiser, 70% alcohol, 5000ml
Hand Sanitiser, 70% alcohol, 5000ml
Order now, we can ship this today!
Add a dispensing spout for 5L container
5L drum ships with a regular screw-on cap. This HDPE spout allows you dispense the 5L in a controlled manner.
Add this dispensing spout for just €5.00
Add 5x labelled 250ml empty bottles to decant into
Intend decanting the 5L into smaller bottles?
If so then add this 5-pack of 250ml bottles for just €5.00
---