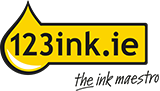 Over 350,000 clients!
Nationwide delivery from €3.99 (max €4.99)
Don't forget the paper!
A4 75g white printer paper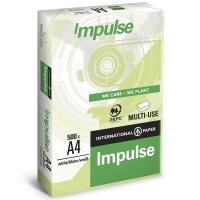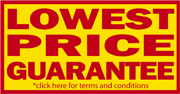 26 Sep 2023
New Zoflora cleaning range!
Check out our new range of Zoflora cleaning products. The Zoflora spray, Zoflora disinfectant and Zoflora wipes are perfect for eliminating bacteria, viruses and odours at home or in the office. Order now!
 

12 Sep 2023
5 tips for back-to-college costs
Back-to-college or starting college this month? There can be a lot of back-to-college preparation to ensure you're all set up including buying new stationery supplies. Here are 5 practical tips to keep back-to-college costs down.
 
22 Aug 2023
Festival essentials at 123ink.ie!
With Electric Picnic around the corner make sure you have all your festival essentials! With Bluetooth speakers to keep the tunes going and torches so you can find your tent in the dark. Make sure to bring a power bank so you can keep your phone charged all weekend. Shop the full range today!
 

14 Aug 2023
123ink.ie is an All-Ireland Business All-Star again!
All of us at 123ink.ie are humbled and proud to have been awarded "Office Supplies Company of the Year 2023" by the All-Ireland Business Foundation, along with being named a Business All Star for the second year running. This was a true team effort, down to the hard work and commitment of our entire team and the support of our customers- thanks to all.
 

2 Aug 2023
Back to school stationery packs!
Back to school starts now! We have specially made stationery packs for primary, secondary and university students. Order now for some smart savings!