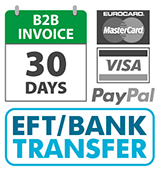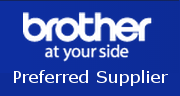 Best range of printer consumables in Ireland!

Ten good reasons to buy from 123ink.ie

We use Adyen to process all card transactions.
Home users can pay by Visa, Mastercard, PayPal, bank transfer or cheque.
Business clients can use all of the above methods and a 30-day invoice (subject to credit check).

More than 96% of orders are dispatched directly from our Dublin warehouse "same day".
Choose from either An Post or Fastway Couriers at checkout
Rates are €3.95 including VAT (subtotal below €50), dropping to €2.95 (subtotal above €50).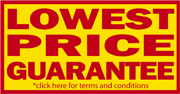 21 May 2020
Locally-made hand sanitiser added!
Wicklow-made 70% alcohol hand sanitiser now in stock, and we've secured better prices too!.
Grab yours here!
12 May 2020
Epson 603 Compatibles
We now have all of the Epson 603 compatibles in stock.
Including a handy 4-pack that'll save you money!
You can get them here!
11 May 2020
Thank You
We want to say a massive thank you to all of our customers for their continued support and the lovely feedback we have received in the past two months

You can read all of our customer testimonials on our website here!
 
22 Apr 2020
Earth Day 2020
Today is Earthday!
Did you know that we offer a free recycling service for your empty ink cartridges? ♻️♻️
If you receive a 123ink recycling bag with your order, it means your cartridge can be recycled. Simply free post back to us and we'll look after the rest.